The Latest Album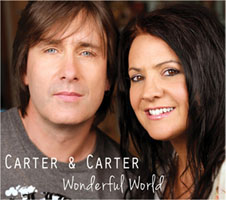 Deep, abiding faith and a love of traditional, folk, bluegrass, country and gospel music was the driving force behind the Carter Family, one of America's most cherished groups.

Australia's own Carter family, David and Merelyn Carter, appear to have very similar motivation - evidenced particularly in the release of the Carters' new gospel album, Wonderful World.
Listen Here
TASTE OF TAMWORTH 2015
Put three Multi Award Winners together in one big concert, and you've got a Taste of Tamworth at its best.

Golden Guitar Winners – Carter & Carter and Jetty Road team up with the Multi-Award Winning – Roo Arcus to give you your best 'Taste Of Tamworth' yet.
Find Out More
Music Changing Lives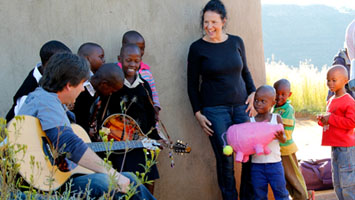 World Vision Artists, Carter & Carter took a trip to Lesotho in Southern Africa to see first hand how donations from Australians change the lives and communities in one of the poorest countries in the world.
Read More
Latest Video
SUBSCRIBE HERE