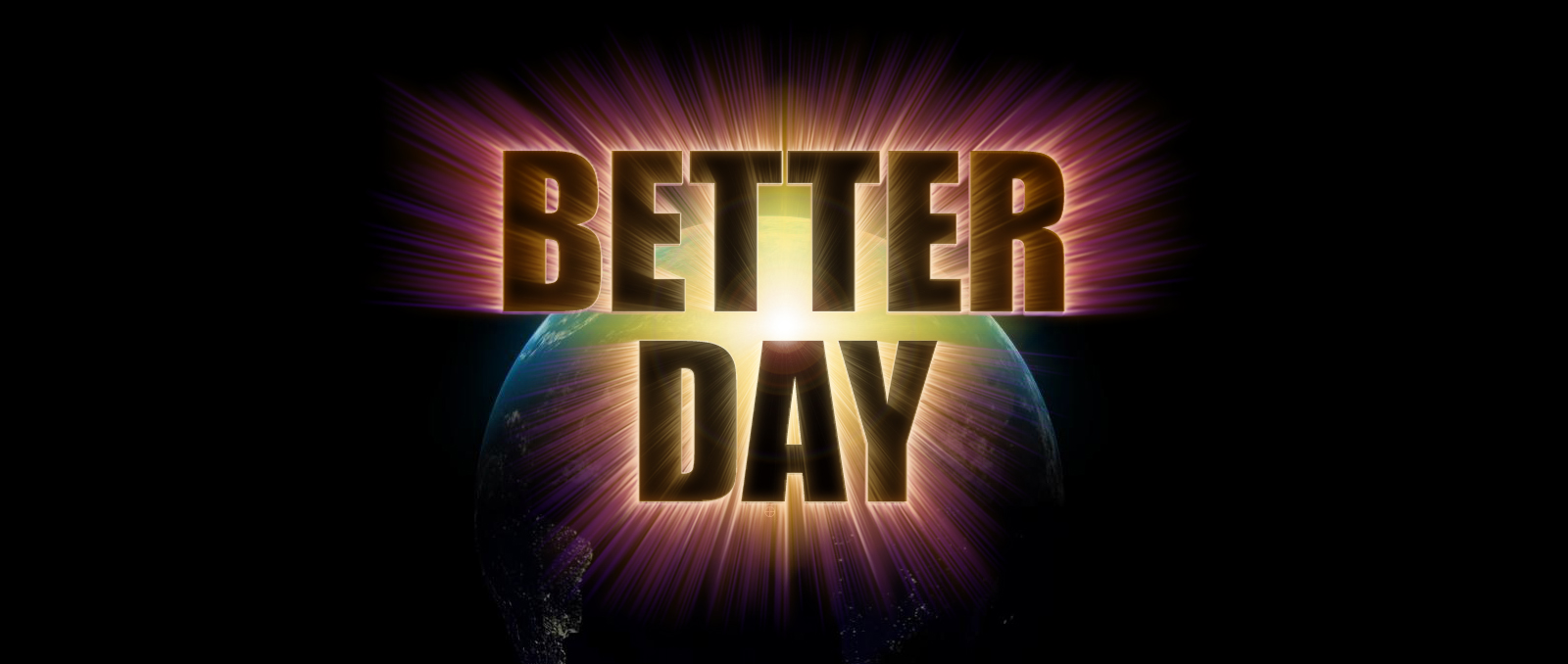 Carter & Carter NEW ALBUM PROJECT
Music brings people together to celebrate life, share our stories, build friendships and community.
It's about sharing the good times and the hard times and knowing that you're never alone.
We invite you to be part of the Better Day album project and support Carter & Carter as they create new music
to bring people and communities together.

Better Day - Album Project video
Better Day - EXCLUSIVE WEBSITE
There are heaps of ways you can support the Better Day album project.
Check out the packages below or give us a call on 0416 075 638 to talk about tailoring an individual support package for you.
BETTER DAY ALBUM SUPPORTERS
A list of people who have signed up to support and be part of Carter & Carter's Better Day Album Project so far
Lois Petrak, Wendy Johnson, Lea Groves, Kaylene Pittaway, Julie Clark, Keith & Yvonne Davies, Elisabeth French, Ted Dugdale, Jo Turco, Frank Turco, Jenni Purdey, Fiona Webster, Robert & Elaine Bailey, Mary Harrison, Janet Marsham, Billy Bridge, Rebecca Lee Nye, Julie McAuley, Lynette Irvine, Jenny Churchill, Rebekah & Megan Clark, Rita Cox, Jenny Keck, Leisa Moyle, Ineke McDowall, Shirley Lynn, Di Johnson, Kathy Gallagher, John Collins, Robyn Hull, Samantha Bellamy, Kathryn Champion, Josie Brigden, Paul Spencer, Nancye & Alan Evans, Ashley & Marion Davis, Michelle Stephenson, Granville Pearce, Arthur & Margaret Simpson, Jason & Donna, Vanessa Beddie, Theressa Walker, Roy & Marie Cowan, Helen Sully, John & Margaret Mitchell, Emma Botheras
First In Line
Cost - $25
What you get:

A personally signed copy of Carter & Carter's new album Better Day prior to release posted to you

Your name added to the supporters list on this page

A personal thank you on Facebook for your support

TO THE MOON AND BACK
Cost - $35
What you get
A personally signed copy of Carter & Carter's new children's book 'To The Moon And Back - Grandma's Rocketship Adventure' hot off the presses later in 2016 posted to you.

Your name added to the supporters list on this page

A personal thank you on Facebook for your support

DOUBLE UP
Cost - $60
What you get
A personally signed copy of Carter & Carter's new album Better Day prior to release posted to you
A choice of a second album from Carter & Carter's catalogue posted to you (or you can get a second new release CD)

Your name added to the supporters list on this page

A personal thank you on Facebook for your support

Exclusive access to the New Album Project website where you will get to help shape the artwork for the album, hear demos of songs as they are written, see videos exclusive to the New Album website, chat online to Merelyn and David and more exclusive content
An invite to a special Better Day facebook page
FOR ME AND MY FRIENDS
Cost - $100
What you get
A personally signed copy of Carter & Carter's new album Better Day prior to release posted to you
A choice of three other Carter & Carter albums from their catalogue posted to you (or you can get another three new release CD's if you'd like) to share Carter & Carter's music with your friends
Your name added to the supporters list on this page

A personal thank you on Facebook for your support

Exclusive access to the New Album Project website where you will get to help shape the artwork for the album, hear demos of songs as they are written, see videos exclusive to the New Album website, chat online to Merelyn and David and more exclusive content
An invite to a special Better Day facebook page
Your name included in the album booklet as a supporter of the project
CONCERT & JAM
Cost - $110
*** Date : Sun Feb 26th @2pm 2017 ***
What you get
The chance to come and be part of a special concert and jam event at Carter & Carter's farm in Kinglake. This will be strictly limited to 25 people per concert.
At the concert :
* Carter & Carter will sing your requests
* You will feast on homemade treats
* You will enjoy special homemade drinks
* You can bring along your own instrument and have a jam with David & Merelyn

A personally signed copy of Carter & Carter's new album Better Day prior to release posted to you
Your name added to the supporters list on this page

A personal thank you on Facebook for your support

Exclusive access to the New Album Project website where you will get to help shape the artwork for the album, hear demos of songs as they are written, see videos exclusive to the New Album website, chat online to Merelyn and David and more exclusive content
An invite to a special Better Day facebook page
Your name included in the album booklet as a supporter
Your name included in the album booklet as a supporter of the project
SONG ON THE ALBUM
Cost - $550 per person
What you get
A special opportunity to come and write a song with David & Merelyn (Carter & Carter) for the new album. This songwriting session will be limited to 5 people.
Writing a song for the album involves:
* Taking part in a songwriting workshop
* Brainstorming with Carter & Carter
* Making lyric and melody suggestions
* Helping in any rewrites of the song before recording
* Coming along to the studio to hear the song recorded (optional)
* Credit on the album as a co-writer
* Registration as a co-writer with APRA
* Receiving any royalties due as a co-writer
A personally signed copy of Carter & Carter's new album Better Day prior to release posted to you
Your name added to the supporters list on this page

A personal thank you on Facebook for your support

Exclusive access to the New Album Project website where you will get to help shape the artwork for the album, hear demos of songs as they are written, see videos exclusive to the New Album website, chat online to Merelyn and David and more exclusive content
An invite to a special Better Day facebook page
Your name included in the album booklet as a supporter of the project
WRITE ME A SONG
Cost - $1100
What you get
David & Merelyn (Carter & Carter) will write and record a song just for you. You get to choose the topic and style of the song. Carter & Carter will then write and record an acoustic version of the song in their home studio and deliver it to you along with a copy of the lyrics. Your very own song
Your name included in the album notes of the CD as a supporter of the project
A personally signed copy of Carter & Carter's new album Better Day prior to release posted to you
Your name added to the supporters list on this page

A personal thank you on Facebook for your support

Exclusive access to the New Album Project website where you will get to help shape the artwork for the album, hear demos of songs as they are written, see videos exclusive to the New Album website, chat online to Merelyn and David and more exclusive content
An invite to a special Better Day facebook page
Your name included in the album booklet as a supporter of the project
COME PLAY AT MY PLACE
Cost - $1100
+ travel costs outside Melbourne ***
What you get
David & Merelyn (Carter & Carter) will come and perform one of their popular acoustic house concerts at your place for you and your friends. They will play for 2 hours over a 3 hour period including your favourite Carter & Carter songs and tracks from their new album. *** Travel costs outside Victoria may vary but often shows can be included in Carter & Carter's touring schedule opening this opportunity to all states of Australia.*** Any shows booked in will be held after the official release of the album in 2017
Your name included in the album notes of the CD as a supporter of the project
A personally signed copy of Carter & Carter's new album Better Day prior to release posted to you
Your name added to the supporters list on this page

A personal thank you on Facebook for your support

Exclusive access to the New Album Project website where you will get to help shape the artwork for the album, hear demos of songs as they are written, see videos exclusive to the New Album website, chat online to Merelyn and David and more exclusive content
An invite to a special Better Day facebook page
Your name included in the album booklet as a supporter of the project
I'm An INDIVIDUAL
Cost - TO BE DISCUSSED
What you get
If you have a specific idea in mind for how you would like to support this Better Day album project please give us a call on 0416 075 638 or email us at info@carter-carter.com and let us know what you have in mind